Lady Gaga -Grammy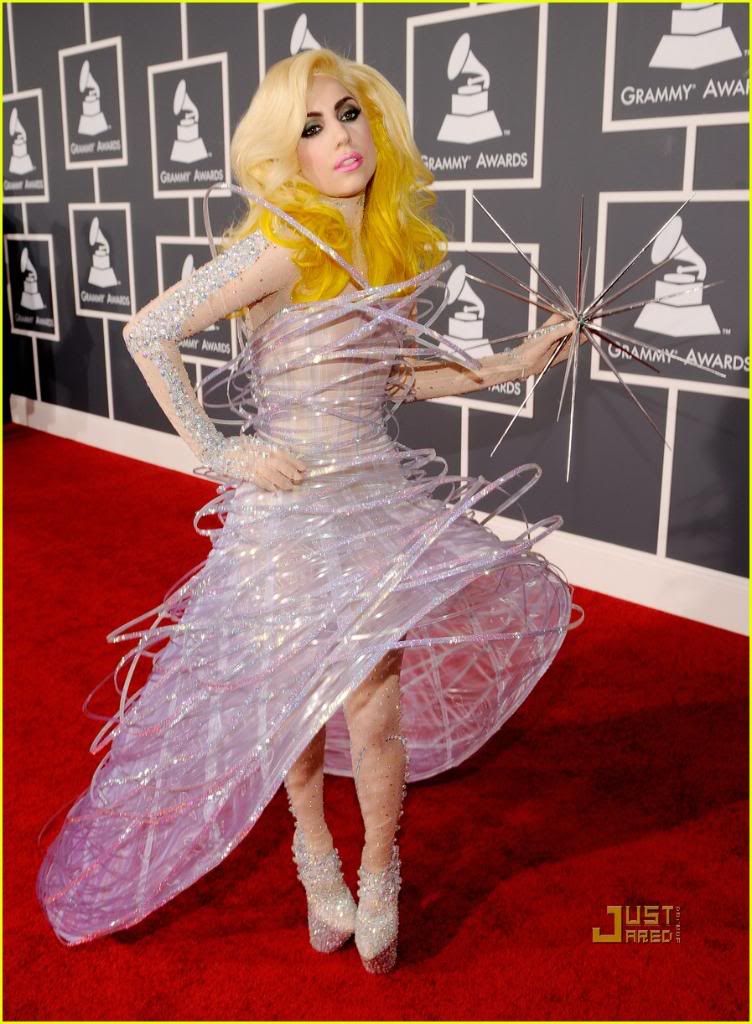 Girlfriend may have some questionable hair but her outfit was as inspiring and exhilarating as always.
Say what you will about her, she always keeps us on our toes.
Taylor Swift -Grammy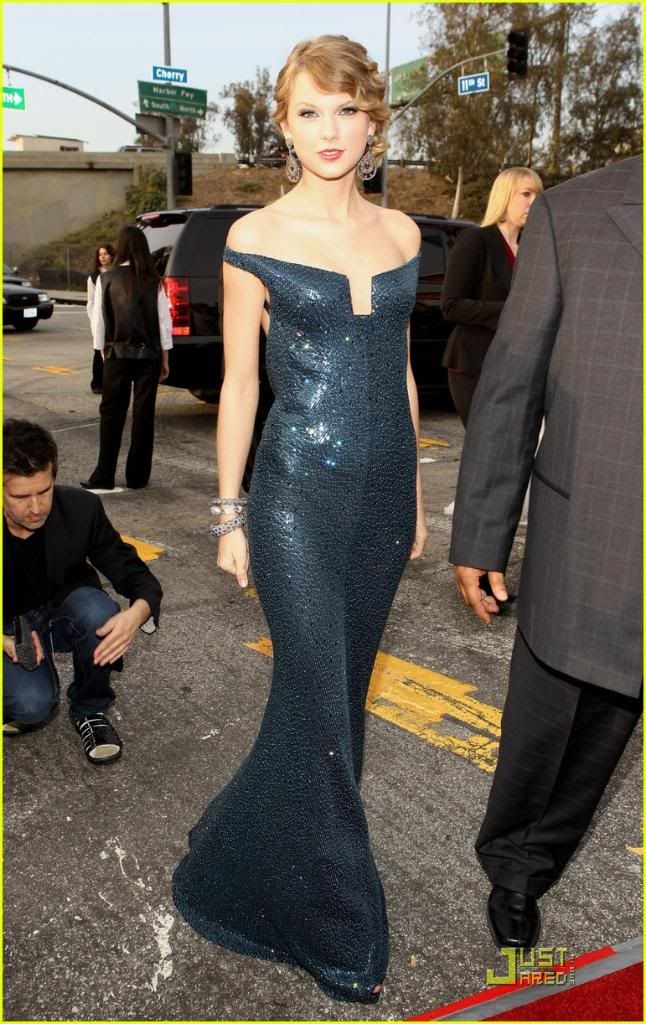 I thought the girl looked flawless....her most grown-up and romantic look to date in opinion.
Those were the two dresses I couldn't stop looking at all night. Of course Beyonce had a few good ones and other people looked great but nothing we haven't seen before. I do look forward to other peoples' critiques of the grammy looks though!
source: justjared
Sorry for the absence....schoolwork is to blame. Ugh.
Gonna hit up your blogs between tonight and tomorrow night :)
xo,
Liya