So i went to the lady gaga concert. And despite the ridiculous (and i do mean two hour) wait for her to come on......i LOVED IT.
She put on a spectacular show, had a ton of glorious outfit changes any fashion lover could appreciate, sang all the right songs, and was shockingly adorable, relatable, and humble when she chitchatted (often) with the audience. I won't go into too much detail so as not to spoil it for the rest of you who are anxiously waiting for her to land in your town..
I know I'm long overdue for an outfit post but I just have not found the time to get anyone to take a halfway decent picture of me and probably won't until at least the end of this week, but I would like to share with you what will inspire my purchasing choices this holiday season (this is going to be a winter-inspired post....we get a crapload of snow over here):
Alexander Wang Lattice Bobbled Oversized Sweater

Preen Line Wool-blend Chunky Cardigan

Helmut Lang Metallic Jersey Top

Bassike Mega-wide Organic Cotton T-shirt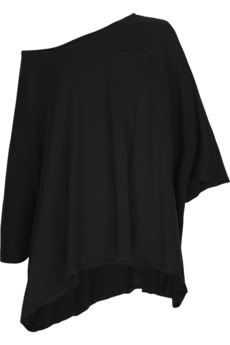 source: netaporter
I do lots of posts on tops and dresses....i'll do one soon on something else entirely :)
p.s can somebody please tell me how its possible that things costing 1000 dollars over at netaporter are sold out in this economic climate? Well I guess if you have the extra cash (or want it badly enough) you'll make it happen?
Boy i need to be making more money
xo,
Liya