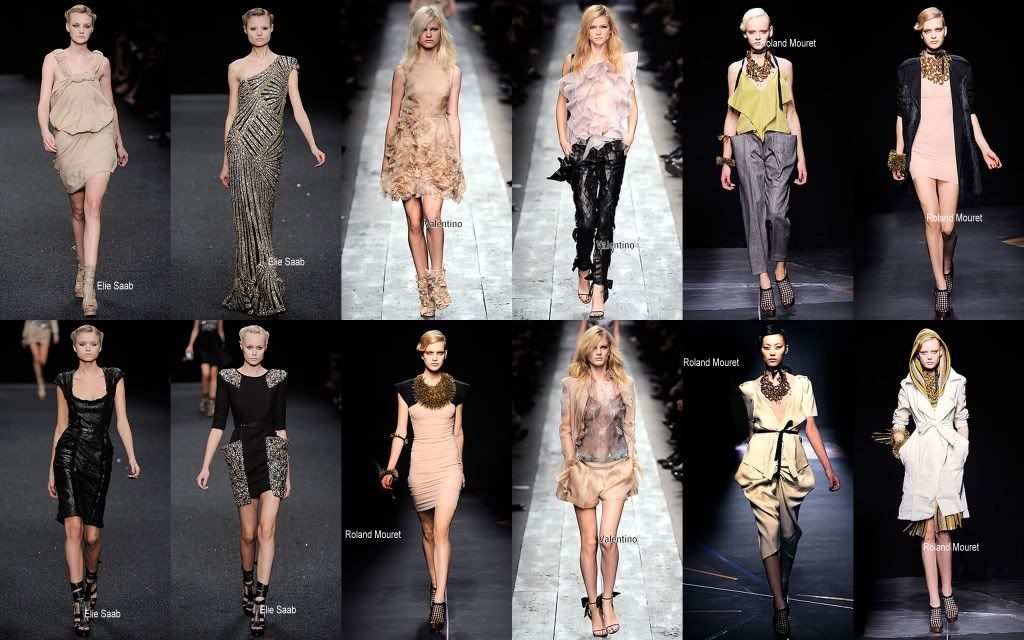 source: style.com
Some of my most recent fashion week faves!
Of course i ADORED Alexander Mcqueen but his latest is already all over the blogosphere (DID YOU SEEEEE THOSE SHOES???) so i thought I would leave that collection out of my latest collage.
I liked Chloe but didn't looove it as much as past seasons...
And dear lord there's a ton of beige on the runways! Which i love but cannot wear due to my skin tone...sigh. Trust me I have already tried....it just looks like I caught an exotic virus.
I even wrote the designer on every pic this time....i'm getting better at this you guys!....however you can barely see the writing as I had to make the whole collage smaller to fit into my blog (why does this keep happening whenever I use picassa???). It goes from top left to right Elie Saab, Elie Saab, Valentino, Valentino, Roland Mouret, Roland Mouret. Bottom left to right: Elie Saab, Elie Saab, Roland Mouret, Valentino, Roland Mouret, Roland Mouret.
I'm going to get to writing on your blogs probs later tonight :)
xo,
Liya