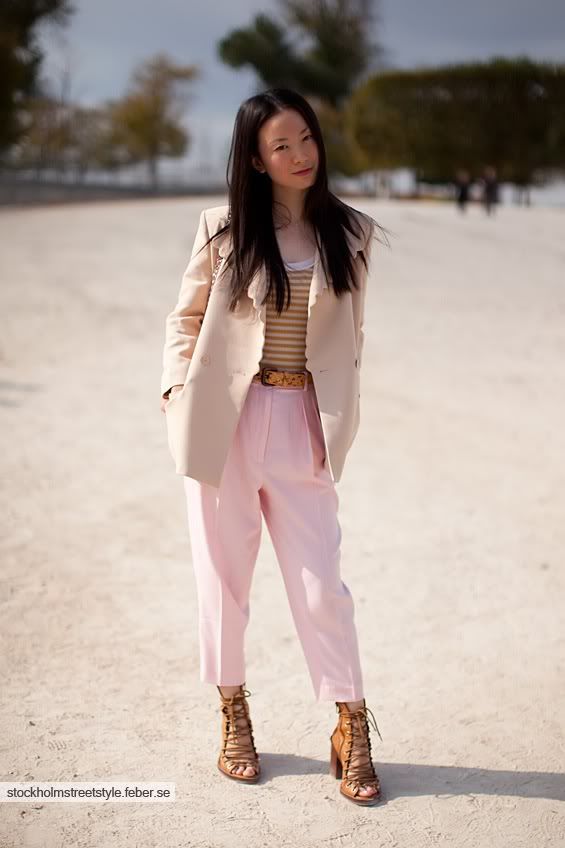 source: stockholmstreetstyle
This girl is veering into pinks and rosey blush territory, aka colours i might actually be able to pull off without looking like I've contracted a multitude of diseases simultaneously (I'm talking to you, you big beige monster)
jealous of those girls who can pull off fall's hottest colour!
about to go on a giant shopping spree early next week...i'm already drooling. Any great (canadian) shopping destinations to recommend besides the very obvious urban, zara, h&m, and american apparel?
i'm starting "song of the day"...songs i'm currently obssessing over. sorry to bore you :)
and probs more runway picks to come...but I will avoid the over-saturated ones!

Song of the day
: Hopes & Dreams by Will Young
xo,
Liya